california kingsnake
These reptile plant packs are picked and designed with your pet in mind! Whether they are herbivores or omnivores, the Bio Dude will hand select the best plants that grow and flourish in their biome while providing your herps the ability to forage and follow their instincts, providing enrichment for your reptiles and amphibians. When picking the plants, the Dude also considers their size, weight and climbing habits to provide the best fauna possible for your BioDude BioActive terrarium.
PLEASE READ PRIOR TO ORDERING LIVE PLANTS - LIVE ARRIVAL GUARANTEE

Live Plants - The Bio Dude cannot ship plants to California due to restrictions. When shipping plants, The Bio Dude takes special care to wrap each plant individually using paper towels or butcher paper. Additionally, plants are always packaged in a separate box from other products. However, it is crucial to be aware that The Bio Dude cannot guarantee live delivery of plants if the temperatures, either at your location or at The Bio Dude's facility, are below 40 or above 95 degrees Fahrenheit.

Terrarium Plant Kits for Specific Reptile Species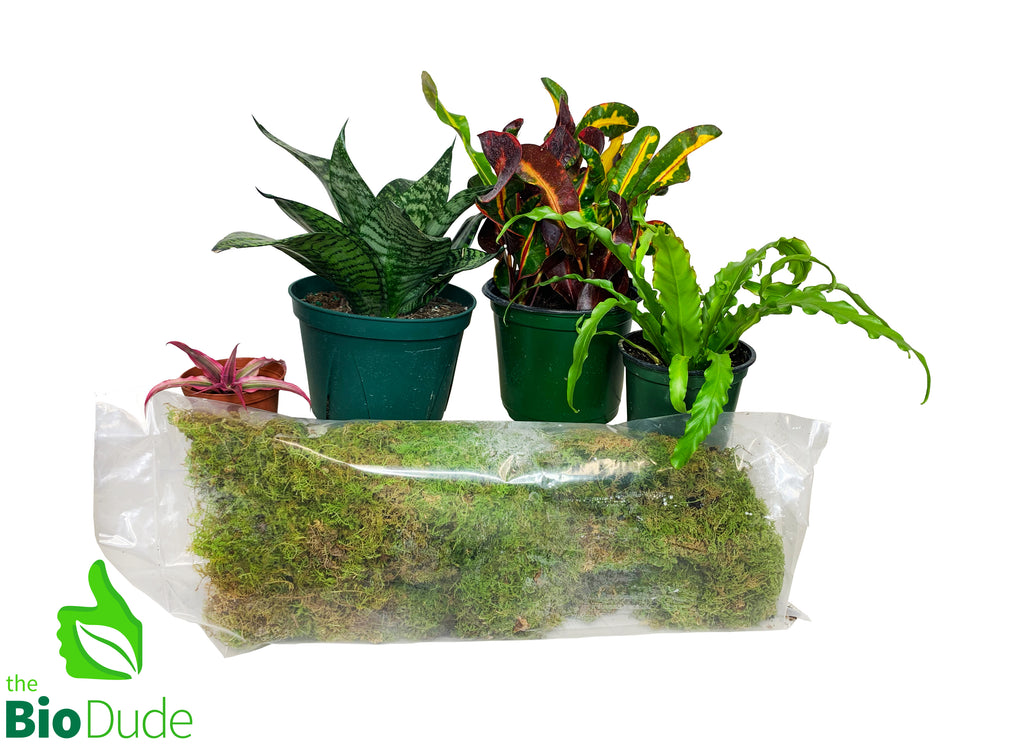 California Kingsnake Plant Pack V2
$54.95
These inquisitive snakes require hardy, dense plants that can not only handle a beating, but also handle being uprooted, sat on and moved around. Kingsnakes in general, will make quick work of the Terra Firma and create a network of tunnels and burrows. It is important that the plants used in this setup will not only reinforce the tunnel systems...