Terrarium Air Plants & Bromeliads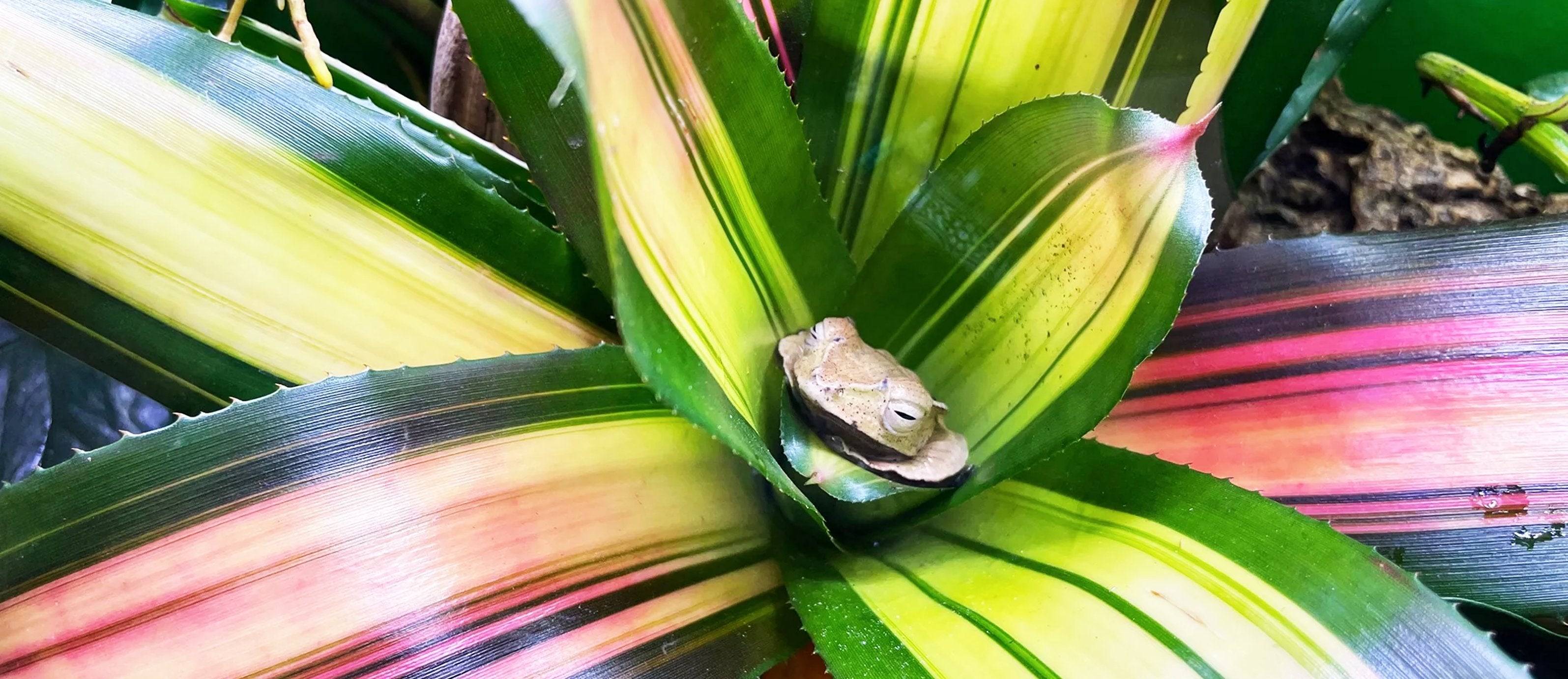 Bromeliads are a beautiful terrarium plant that not only thrive in humid, semi humid biomes, but are very unique in the aspect of their sizes, colors and shapes. Many reptiles and amphibians love utilizing the axils of these epiphytes to access clean, fresh water and also put their bodies in them if they are able to fit to provide a sense of security. Not only offering more hydration options, these bromeliads grow above the forest floor, high in the canopy and undercanopy of the rainforest. It is very important to use a very well drained soil if planting directly in substrate and to provide effective airflow throughout the terrarium. Stagnant air will quickly kill these plants.

Shipped bare root, wrapped in paper. Terrarium air plants and bromeliads will always be packaged in their own box, separate from other products. 

PLEASE READ PRIOR TO ORDERING LIVE PLANTS - LIVE ARRIVAL GUARANTEE

Live Plants - The Bio Dude cannot ship plants to California due to restrictions. When shipping plants, The Bio Dude takes special care to wrap each plant individually using paper towels or butcher paper. Additionally, plants are always packaged in a separate box from other products. However, it is crucial to be aware that The Bio Dude cannot guarantee live delivery of plants if the temperatures, either at your location or at The Bio Dude's facility, are below 40 or above 95 degrees Fahrenheit.
Terrarium Air Plants & Bromeliads