plant
These affordable plant kits are great for those who want to order multiples of the same species of plant, but want different variations of the same plant. Multi Packs can also provide an affordable variety that can be suitable for multiple different habitats.
It is recommended to thoroughly wash all plants prior to introducing into your terrarium. Not sure if the plant below works for your habitat? Reach out to us at customercare@thebiodude.com or call 717 305 0684 for assistance. 
PLEASE READ PRIOR TO ORDERING LIVE PLANTS - LIVE ARRIVAL GUARANTEE

Live Plants - The Bio Dude cannot ship plants to California due to restrictions. When shipping plants, The Bio Dude takes special care to wrap each plant individually using paper towels or butcher paper. Additionally, plants are always packaged in a separate box from other products. However, it is crucial to be aware that The Bio Dude cannot guarantee live delivery of plants if the temperatures, either at your location or at The Bio Dude's facility, are below 40 or above 95 degrees Fahrenheit.
Desert Plant Multi Packs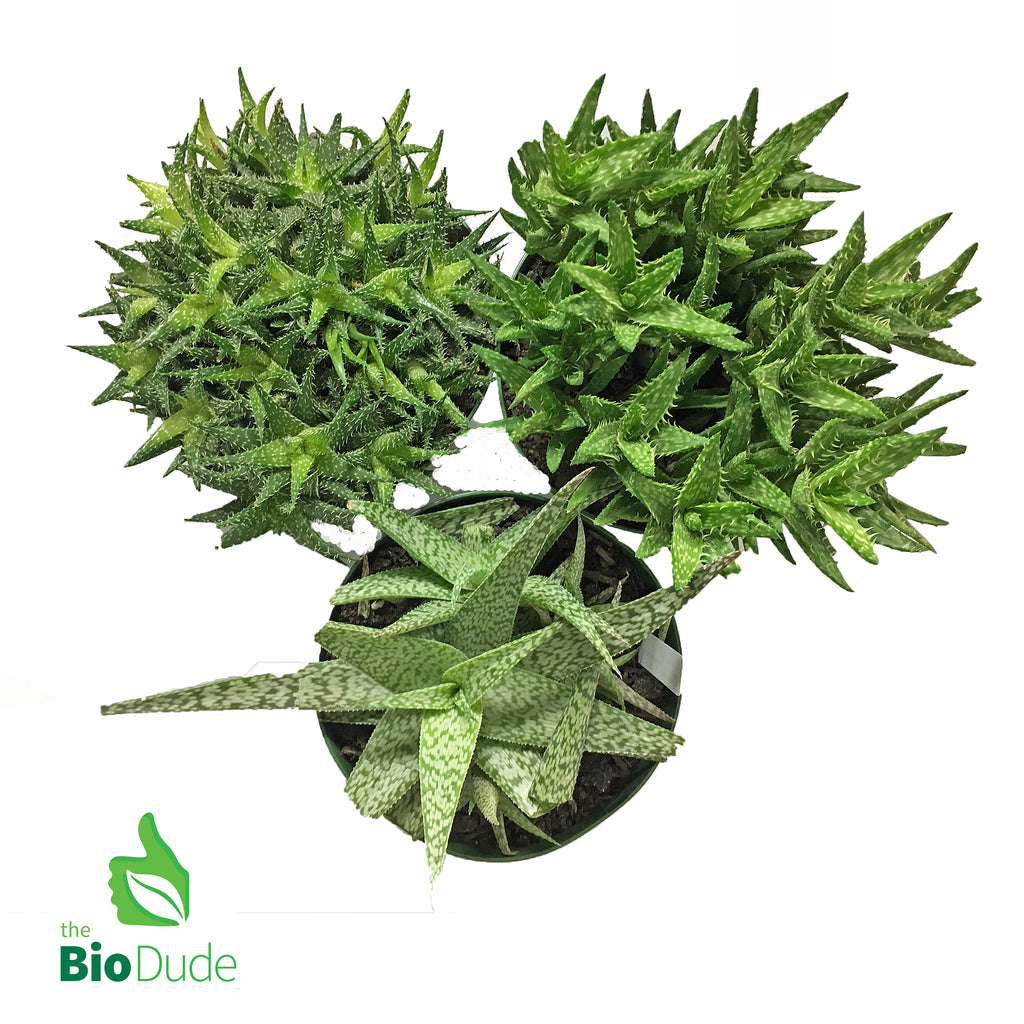 3" Pot Aloe 3-Pack
$21.95
To strengthen the plant and to help it grow faster the Dude recommends utilizing his BioShot when planting succulents. This helps with their sturdiness as a plant and their overall health.    *The plants pictured are not necessarily the plants you will receive, but will be same size and shape*  Common Name: Aloe Scientific Name: Aloe sp. -Care R...