hygrometer
Depending on the size of your paludarium or fully aquatic terrarium, it may be recommended with the species you are keeping to run an aquarium water heater.

The aquarium heaters available here at the Bio Dude are recommended to be used for turtles and other types of aquatic reptiles (such as Caiman Lizards) that may require warmer water temperatures. It can also be used to help re-recreate the different times of the year for reproductive cycling in female turtles.

Aquarium Heating and regulation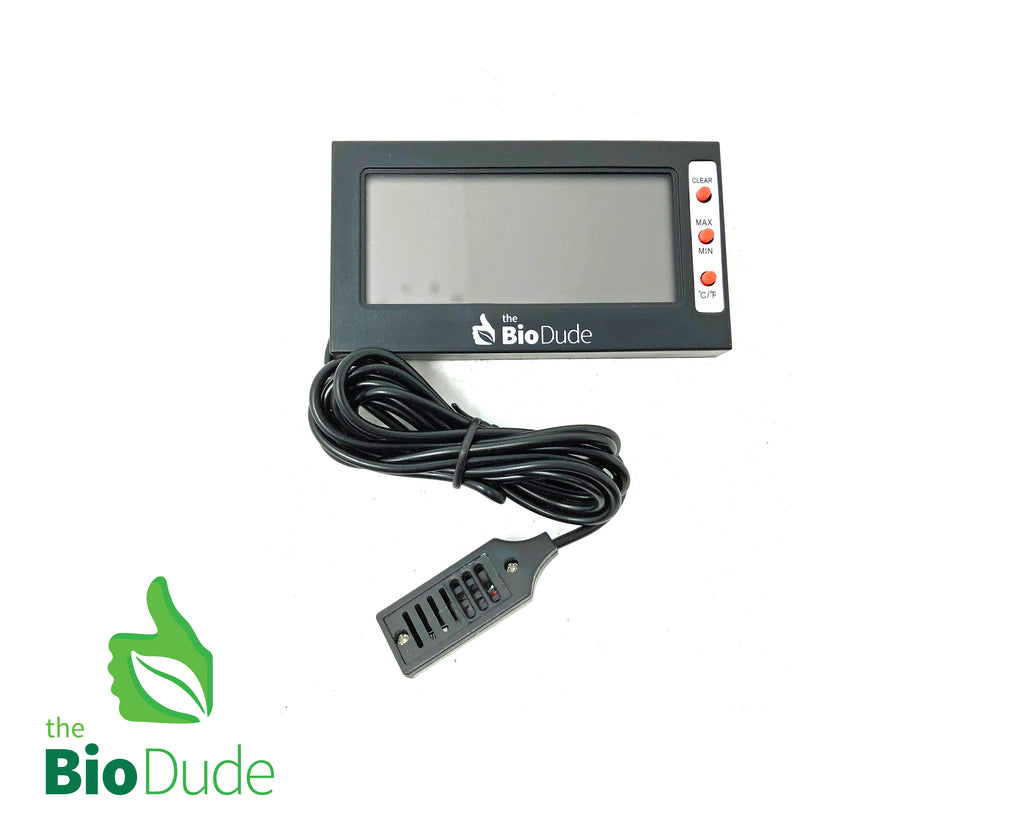 Bio Dude Digital Thermometer / Hygrometer
$15.95
The Bio Dude's thermometer/Hygrometer features a hard to find temperature/humidity sensor on a single external probe. Super convenient for reptile and amphibian habitat monitoring and other uses.  Large, easy to read .75" tall LCD numerals Temperature and Relative Humidity displayed Re-settable MIN/MAX display for Temperature and Relative Humidi...